Dr. Girish Patel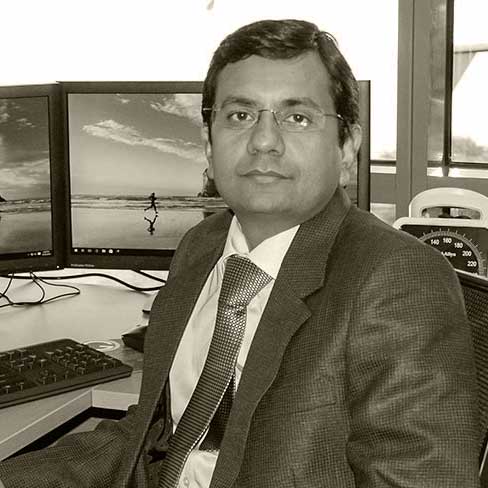 Dr. Girish Patel is an experienced Respiratory physician with commitment to providing a comprehensive consultation service for investigation and management of all aspects Respiratory and Sleep Medicine. Dr. Patel has special interest in pulmonary fibrosis, lung cancer, bronchoscopy and treatment of sleep disorders.
He obtained MBBS and MD (Thoracic Medicine) degrees from India in 2002. He completed physician training through Liverpool Hospital and advanced training in Respiratory Medicine from Campbelltown, Westmead and Blacktown Hospitals. He is a Fellow of Royal Australasian College of Physicians and a member of Thoracic Society of Australia and New Zealand.
At Hills Specialist Group, he will offer full range of services for Respiratory and Sleep Medicine.
Dr. Devang Parikh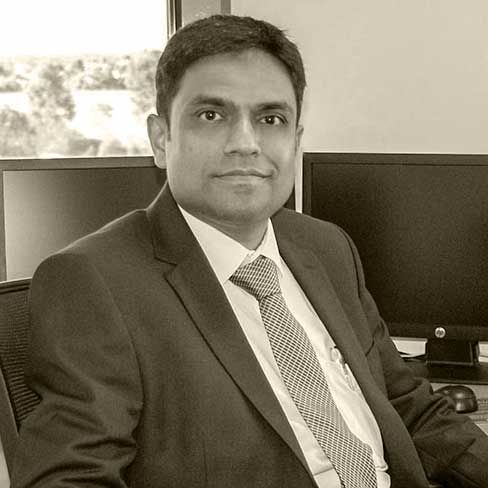 Dr. Devang Parikh has been practicing in the Western Sydney and Hills area as an interventional cardiologist for the past 3 years. He is a staff specialist and director of clinical training at the department of cardiology, Nepean Public Hospital with clinical attachments at Norwest and Nepean Private Hospitals.
Dr. Parikh has performed more than 2000 percutaneous coronary interventions (PCI) and has a special interest in management of acute coronary syndromes (ACS), valvular heart disease and arrhythmias.
At the Hills Specialist Group, Dr. Parikh will be providing a range of services including Echocardiography, exercise stress testing (EST), stress echocardiography (SE), Holter monitoring and Ambulatory blood pressure monitoring.
Dr. Vaibhav Punjabi
MBBS, FRACS(Orth), FA(Orth)A - Orthopaedic Surgeon
Dr. Vaibhav Punjabi is an Australian trained orthopaedic surgeon with a subspecialty interest in primary and revision hip and knee replacement and arthroscopic surgery. He specializes in surgery for adductor, hamstring and cruciate ligament injuries in the athletic population. He also treats upper and lower limb trauma injuries.
Dr. Punjabi was accepted in the Australian Orthopaedic Association training program in 2010 where he worked in busy arthroplasty units and trauma centres in Sydney. Notably, Dr Punjabi has recently completed a one year Revision/Primary Hip and Knee Arthroplasty and Sports Fellowship with Professor Fares Haddad at University College London Hospital and Princess Grace Hospital, London.
Dr Punjabi has published in peer-reviewed journals and contributed to book chapters relating to Hip Arthroplasty and Prosthetic Joint Infection. He has presented scientific papers at orthopaedic meetings and conferences in Australia and internationally and participates in ongoing research of the hip and knee.